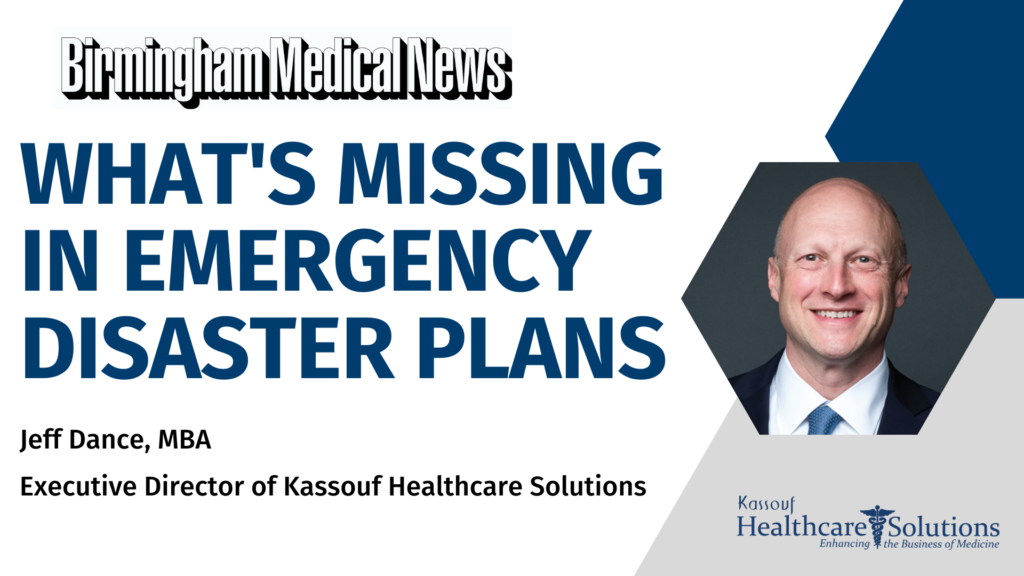 Kassouf Healthcare Solutions Executive Director Jeff Dance discussed strategies to make sure medical practices are prepared for emergencies with Birmingham Medical News. View the article here.
From experiencing a national disaster to a cyberattack, Jeff explained the importance of planning before a disaster strikes. Jeff leads Kassouf Healthcare Solutions, a management services organization for medical practices. They offer services to help you with revenue cycle management, financial operations, and human resources.
Their management and consulting experts can even help your business develop a strategic plan to deal with emergencies.